POOL SCREEN DOOR REPAIR
BRADENTON
To feel refreshed and relax you might go near the pool. The pool screen enclosures give you some added benefits such as protection from harmful UV rays, safety and security purposes, etc. However, by any chance, if the pool screen door is somehow damaged, then it is like the boat having a hole inside it, which would serve no purpose. Therefore, the Pool Screen Door Repair Bradenton have come up with a great service to make your life a bit easier! Many clients had loved our services so far. Generally, the screen door is an aluminum framed door that includes a kick plate, door handle, and door closer. We repair all of them. We are dedicated to offering a quality repair service by using high-quality resources and effective procedures to give each service our mark of excellence. We understand that the pool screen door is important to you, and that is why our highly experienced and qualified team will work from the very beginning to the end of the job. We would try our level best to ensure that our repair service is done to maximize your satisfaction level while staying within your budget and timeline.
Whenever you see a sign of damage to your door screen, give us a call!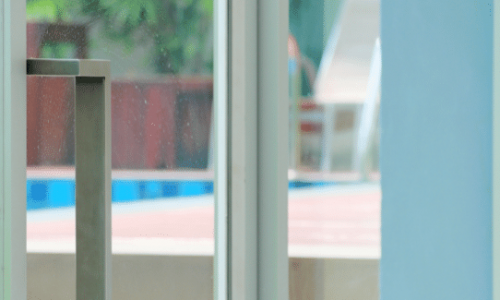 Cracks in the door, holes on the plate, broken handle, damaged plate, problem indoor closer, and so on are the signs that your pool screen door needs a repair service immediately. If you find any of these issues in your pool screen door, call Screen Door Repair Bradenton immediately. We will assist you in locating the source of the problem as well as providing solutions that will help your door last longer. We understand your problems since we have come across them ourselves a lot. Furthermore, we have an efficient repair service that will benefit your pool environment and pool enclosure. Probably you are wondering what might be the cost for this repairing service. Well, the truth is, it largely depends on the damage. To be more specific, I would say that it depends on what exactly needs to be done. The best way to do that is to give us a call and we will provide you with all the required information.
Normally the cost to rescreen a screen door for a pool enclosure is $50 to $150 per door including both the labour and materials cost, depending on the type and size. In order to replace the hardware and adding weather stripping to a pool, screen door costs $30 to $115 generally. We have an experienced team that has worked to repair different pool screen doors where money and safety are crucial. We ensure quality service and allow you to relax and be confident in the investments that you have made.
Top-Quality
Pool Screen Door Repair

Service In Your Locality
If you have any problems with the pool screen door and want to fix it immediately, Pool Screen Door Repair Bradenton is here to help you out at any time. Our main focus is on customer service first and foremost, and we go out of our way to beat our customers' demands and expectations within a short time. Without any doubt, we agree to the point that the pool door is one of the most significant parts of a pool. Your pool screen enclosures structure cannot be built without a good door. This has an important effect on your pool environment and surroundings' health and stability. We are one of the reputable repair service company. When you hand over your damaged pool screen door to us, you can be confident that you have come to the right place for your problem solution.